ONA AND VIETNAM
---
---


September 1, 2009
 
Here I am sharing three of my more memorable 
experiences from my time at ONA.  We must 
remember that ONA was very much a part of the 
American military industrial complex; I believe 
that about 60% of ONA's revenue was generated 
from military contracts.
 
During the month of May 1970, I was a member 
of a crew flying 15 tons of gold from New York 
to Singapore on a contract with the Central 
Intelligence Agency.  The flight was one of 
many, as a result of an agreement between the 
United States and Singapore where Singapore 
agreed to support the United States in the Cold 
War in exchange for close to 100 tons of gold.
 
During the latter part of the Vietnam War, ONA 
obtained a 30 day contract for a number of 
flights from Travis Air Force Base in Northern 
California to Tan Son Nhut Airbase in Saigon, 
Vietnam.  The route of flight for this operation 
was from Travis Air Force Base to Honolulu, 
Hawaii, to Guam and then to Saigon with crew 
changes in Honolulu and Guam.  I flew the 
sectors from Guam to Saigon and back to Guam.
  
In Saigon we would remain with the airplane 
until it was off loaded and then ferry the 
airplane back to Guam.  On one of the later 
flights, we had a courier from General 
Electric's helicopter jet engine manufacturing 
division on board riding on the flight deck.  
About half way through the flight I asked him 
what kind of cargo we were carrying; his 
response was that it was machine tools destined 
for a helicopter jet engine overhaul facility 
being built at the Tan Son Nhut airport in 
Saigon.  

He further stated that there was to be a formal 
opening ceremony of the facility the following 
morning, and since he was in the management end 
of the business, he would represent the home 
office and make a speech at the ceremony.
Perhaps fifteen minutes later, after finishing 
reading his paperback book, he remarked that 
tomorrow's opening ceremony would be the third 
such ceremony.  Surprised by his remark, I asked 
him "Why three times?"  

He answered that on the two previous occasions 
the facility was blown up the nights before the 
ceremony's.  When I voiced my surprise that the 
Viet Cong was able to get on to Tan Son Nhut, 
he replied that in both cases, the destruction 
was not caused by the Viet Cong, but that is 
had been an "inside job".  After a pause he 
continued: "You know we all make money at this!"
 
And in the meantime our young soldiers were out 
in the rice paddies having their brains blown 
out.  But, he was right; we were all making 
money conducting the war, including you and me.
 
At the conclusion of the Vietnam War, I flew 
several Vietnamese refugee flights from Guam 
to destinations in the United States.  

It was a well organized, high volume operation.  

The U. S. Navy and chartered civilian cargo 
ships brought the refugees to Guam.  

From Guam, ONA and many other airlines with 
long range airplanes flew the refugees onward 
to the U. S.  At the Vietnamese end of the 
operation, the Vietnamese were inundated 
twenty-four hours a day by broadcasts of 
the Voice of America and the BBC World 
Service, informing the Vietnamese that if 
they wanted to flee their oppressive Communist 
government, all they needed to do was to make it 
50 miles out to sea, where they would be picked 
up and flown to freedom in America.
 
If you want some sort of confirmation of my 
last remark, I invite you, and anyone else 
that might care, to see: Section 2 of the T
hursday, September 20, 1979 issue of THE 
(SINGAPORE) STRAITS TIMES.
Captain Ras Nielsen
R

A

S

-

N

I

E

L

S

E

N

-
RAS NIELSEN
A THRILLING STORY
---
Ras is one of ONA Crew Web´s
aviator editors with several
published contributions.

Ras was a Singapore Airlines747 Captain.
---
---
---
---
---
---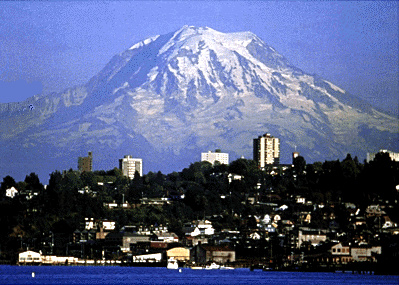 Mount Rainier, Tacoma Washington
---
---
---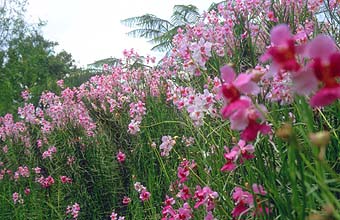 Singapore National Orchid Gardens
Ras crossing the Atlantic!
Ras´ Beech 18 Travelog!
---
---
---
CAPTAIN RAS NIELSEN FLIES
ITALIAN TENOR LUCIANO PAVAROTTI
---
---
---
RAS NIELSEN ON BEECH 18
---
Wonderful Singapore!