Featuring great ONA pilots

ONA DC8-61CFN867F
(cn.46085)1976
---

Air Jamaica
---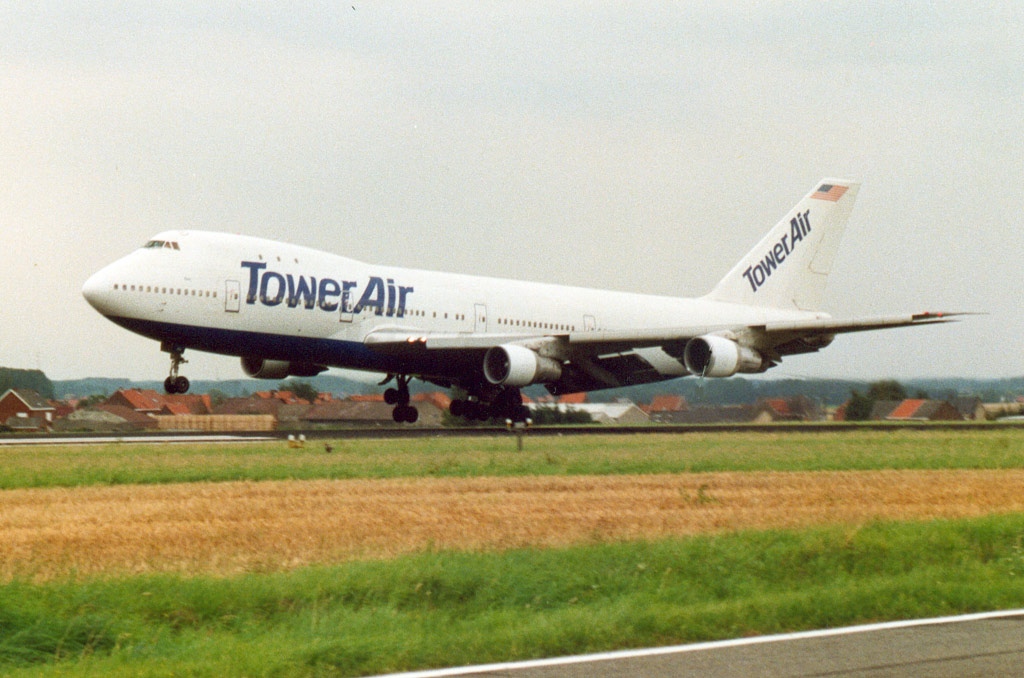 Tower Air Boeing 747
Dennis flew the 747 for
16 years for Tower.

---
---

Gulfstream
He then did 3 years
of corporate flying for
NETJETS on the Gulfstream
IV until 2004.
---

Memorial Air Show
---
JFK NEW YORK
Copyright
The photo is the newly constructed 
IAB (International arrival building) 
at JFK taken recently.  It took a 
few years but is finally completed 
and quite modern.
---
---

Photo from Langley AFB Virginia,
home to the CIA. We were doing a
military charter for the USAF on
this flight.

Tower Aid had many military contracts
/ flights including all of Desert
Shield & Desert Storm.
---
---
MORRIS K. NACHTOMI,

Tower Air CEO talks about
his firm and about flying
refugees from Kosovo
---
Copyright Timetable Images
---
WAKE ISLAND, PACIFIC OCEAN
US TERRITORY
---
After flying with ONA Dennis flew as a 
pilot for Tower Air, with layovers at 
the Scandic Star Hotel, 
Sollentuna, Stockholm, Sweden!


"My stays at the Star hotel in Sollentuna
were in about early to mid 90's and were 
with TowerAir doing charter service to 
JFK & MIA out of Stockholm.  Really nice 
hotel and fine people running it.  
The food there is excellent notwithstanding 
the fact that they gave us a 25% discount 
plus a 50 % discount at the bar.  
You should stop in and see 
if anyone remembers us!  
  
Hejda (Bye in Swedish!)"  


Dennis
---
O

N

A



C

R

E

W




CAPTAIN DENNIS O´CONNOR
---
---

After layoff from ONA in 1976 Dennis 
flew the DC-8 for Air Jamaica  for 
2 years under contract.  A few of the 
ONA clan worked there as well. 
 Milt Marshall, Al Wintermayer,  
Tony Gaeta, Jack Gold, 
just to mention a few ... 



---






United Air Carriers, Inc.


---



Then in 1980 ONA #2 or UACI (United 
Air Carriers) started up doing sub 
service for PIA and Saudia with DC-8's 
at first then they got 747's and that 
is when Dennis checked out as Captain 
on the 747.  
This lasted till Christmas of 1985 
when they went bankrupt.  
Steedman Hinckley and Bob Wagenfeld 
were the owners but it was all non 
union and good while it lasted.  
When they went under Dennis was lucky 
to just move over to Tower Air in Jan 
1986 as he was current on the 747.  
That all lasted till Sept. 2000 and 
they folded up too.  
Dennis bought a rating on the 
Gulfstream 3 ($23000.00 US) which 
opened the door to a job on the G 4, 
which is an "all glass" cockpit, 
for Netjets.  
It was the most difficult airplane 
Dennis ever had to learn.  
It is all computers and satellite.  
  
That is Dennis splendid airline career!
---
Dennis has a pleasant life
after leaving flying being
a real estate broker on
Long Island NY and has a
rewarding (and timeconsuming)
hobby, the baby umbrella
cockatoo, Emily.

Winter he spends fishing in
i e St. Petersburg Florida.
---
THE PILOT BIRDLOVER
Piloting a different Bird!

---
---
Don´t let the resting posititon fool you!
This bird is a master plumedancer!
---
---
These photos bring about lots of
memories for all!
---

Tower crew @ the BE, Frankfurt Germany.
---

Dennis favorite place in Frankfurt
Germany, the Baseler Eck!
---

George in the BE, making
friends with an SAS crew.
---
Dennis O´Connor at ONA
Fort Lauderdale
reunion March 2007!
---
---
ONA OFFSPRING!

Adirondack Blackbears 
at Clifton Park


Dennis O´Connor´s grandson!
Gavin Metcalfe #37 
Red Jersey -
Adirondak Black Bears 
Bantam A   12/13/08 
Troy NY
---